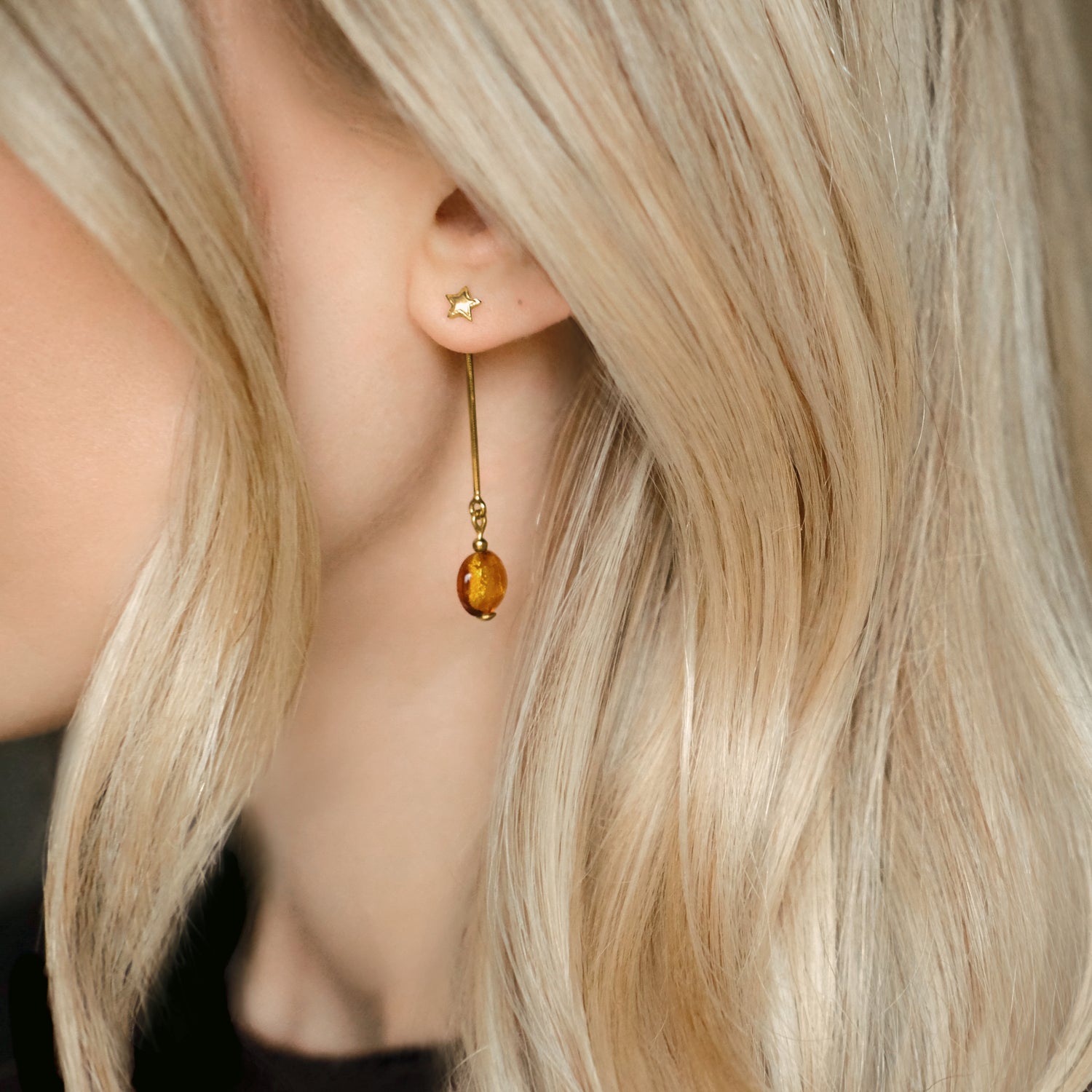 Gold Jewellery
All of our gold items have a 925 sterling silver base. This is hypoallergenic and will not irritate sensitive skin (unlike brass).
Our gold vermeil items are plated with 2.5 microns of 24ct gold. This is five times thicker than the average gold plated jewellery. It's an affordable way of acheiving the luxury gold look that will last years with good care.
Occasionally we use thinner gold plating on our novelty/holiday pieces, this enables a much more appropriate price-point for an item which will receive much less wear than your everyday pieces.
View Gold Collection
Gold Plated Jewellery Made To Last
Sterling Silver Jewellery
All of our silver items are 925 sterling silver.
This means they are 92.5% solid silver, mixed with other metals. This increases it's hardiness, as fine silver (99.9% solid silver) is very soft, too soft for jewellery.
Silver can naturally tarnish over time, please see our care guide on how to look after your treasures.
View Silver Collection
Which piece is calling to you?